* This planner has been designed for business owners, yet it works equally as well for anyone wanting to save time and be more productive. 
Stressed & Overwhelmed?
 Have you ever felt:-
Stressed because you wrote some notes and then couldn't find them?
Extremely frustrated because you know you should be more organised and that you are wasting time looking.
Often have to go and do something else in the hope you found your notes later?
Have you ever felt:-
Overwhelmed because you have so much to do.
Annoyed as you procrastinate because you don't know what to do first?
Have you felt frustrated because you know if you focused on one thing at a time like the productivity experts tell you to do, you could:-
Make more money
Outsource more
Have more fun times with your family and friends?.
Over the past 9 years I  have worked exclusively with small business owners from sole traders to multi million dollar businesses and franchises.
Assisting with:-
Time management
Roll out of procedure documents to systemise their business.
I've also interviewed over 100 business owners regarding their time management issues.
This has put me in the perfect position to see what is needed and to deliver a daily planner  to assist business owners to be more productive every single day. 
Today More Than Ever We Must Protect & Maximise Our Time.

Take care of ourselves and family first.
Have time to work 'on' our business instead of always 'in' our business.

Keep distractions at bay and our goals top of mind or we risk being swallowed up in the whirlwind of todays fast paced world.
For too long we have been told to be able to focus in your business, "All you need is self-discipline!" 
The reality is that's not enough – business owners need all the help they can get, especially if you add a family on top.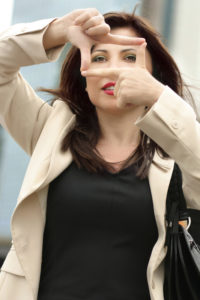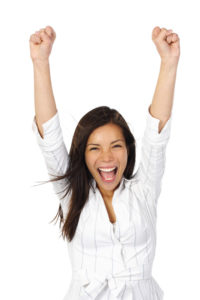 Keys to Productivity
We have found when you have the right:-
Planning system
Goal setting
Daily reminders
Mindset
Only then can you focus well and become:-
More productive
Make the profit you desire
Have the time to live the life you set out to have
Introducing 'Ezy Planner' – a complete planning system:-
To record & retrieve information
Find what you need at a glance
Daily productivity
Mindset strategies
Keeps you on track
Gives you clarity of what needs to be done and when 
Provides:-
A year of goal setting worksheets
Reminders so you can reach your goals
Unlike Other Planners:-
Ezy Planner is:-
Totally flexible
It's refillable
Allows you to subtract pages you no longer need
Add extra pages where you need them – for projects, events, planning, meetings, notes etc.
Meets your unique business and personal needs!
With 'Ezy Planner' you can relax more often, knowing things will not be forgotten by having an efficient  place to store information, instead of most of it being in your head.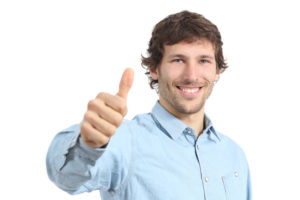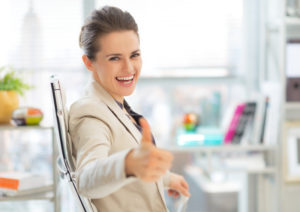 Bonuses
Ezy Planner is the last time you'll have to buy a seperate:-
Diary
Planner
Notebook
Journal
It's your refillable – all in one!
Other bonuses on top are:-
It's continual, simply buy the next years re-fills when required
Control over what goes in your planner
Not restricted by a structured layout which usually finishes at the end of the year
Receive our Productivity Success Videos with our compliments
 (Valued at $197.00)
Gain access to our closed Facebook Group for ongoing planning support
What would being more productive every week be worth to you? $50.00, $100.00, $500.00 or more.  What would it be worth for a whole year? 
FREE SHIPPING INCLUDED IN AUSTRALIA
Choice of colour –  red or black
Maria Nicola – Designer of 10 Way Necklace – www.marianicola.com
Scroll to the bottom for more testimonials. 
*This planner has a 'Patent Pending' Innovation Design.
What's included that is different to other planners?
An index system – so you can always find your notes and lists quickly.
Yearly, quarterly, monthly and weekly goal setting worksheets, as well as ideas on how to goal set for success. 
Powerful monthly checklists and money trackers. 
Monthly appointments/events and tasks pages. 
12 months of customised day to a page diary pages allowing you to work in batches of tasks and time zones with space for daily gratitude and affirmations and your business top six priorities. Also comes with lined page to the left of daily page for all your daily notes, extra to-do's, project information and the like. January 2019-December 2019.
Affirmations suggestion page and three affirmation sticker pages to get you started. Peel off chosen affirmation and stick on your current daily page. 
30 double-sided spare pages to use as required. 
A (faux,vegan) leather covered ring binder to use again and again. You can refill this binder next year by purchasing the re-fill pages only. There is a  place for some business cards, any loose paper and a penholder. You also get a personal information page, reference and public holiday, school term and year to a page calendars.
Plus for ease of use, it has step by step set up instructions of the whole planner system. 
As a bonus to ensure even more success, you'll also have access to our Productivity Success Videos – valued at $197.00.
A further bonus to keep you on track – we also welcome you to our closed Facebook group, reserved only for the 'Ezy Planner' community, for ongoing planning support. 
 The ' Patent Pending' diary page design can single handedly: –
✓ Easily allow you to work on groups of tasks and boost productivity 
✓ Brings back focus so you get the important things finished 
✓ Keeps your mindset in the best state it can be 
✓ Provide you with direction of tasks at a glance 
✓ Reminds you of daily power habits that make a huge difference to your 
    life 
✓ Gives you a fool-proof system so things won't be missed 
✓ Provides a 'safe place' to brain dump as you can easily retrieve 
    information
The planner pages are the perfect size being B5 – just right!
(Smaller than A4 – bigger than A5 at 176mm x 250mm)
* Planner also fits easily into a medium sized handbag!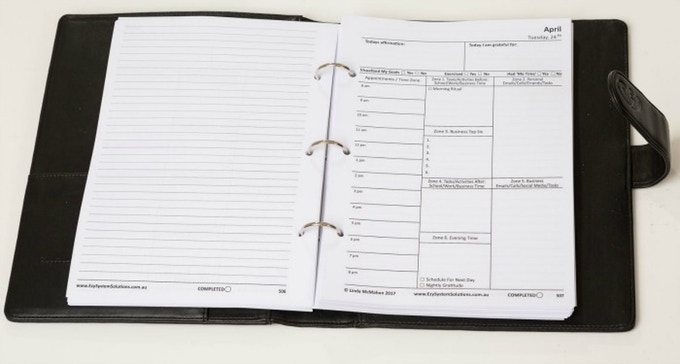 What doesn't it do?
The Ezy Planner doesn't:
Crash or run out of batteries 
Send noisy notifications 
Need to be synced or go out of date
Charge a subscription fee 
Distract you with social media, the Internet, electronic games or apps  and
It is free from viruses, It's not hackable and It won't disclose data to cyber space
Even though technology has improved enormously, paper is more effective for many and here are some more reasons why. 
Benefits of writing things down: 
You can keep current page open 
It's available Immediately and there's no waiting for apps to open or re-boot
You can capture tasks like software just can't and allows for brain dumps to reduce overload of thoughts and ideas. 
It cements thoughts as you plan 
Helps build powerful habits 
Assists to slow down the pace and distress you 
is better for remembering your tasks 
     *We back our planners with a 30 day money back guarantee!
For further information- testimonials below.
Your choice of Black or Red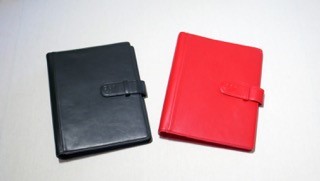 Fleur Allen – Entrepreneur and Australian Best Selling Author -www.fleurallen.com

Yasmin Coleman - Lawyer and Director of C Mobile Pty Ltd - www.cmobile.com.au
I own a small telecommunications business and am also a lawyer. I have 3 children under four, 3 dogs and a husband who works full time in a high pressure job. 
After having my third baby, I was floundering. I had all this information in my head, notes sprinkled all over the house, screenshots on my phone etc. Every time I wanted to find something, I had to commence a search expedition! I needed something to combine all of that in one place, that was easy to use and that was in hard copy form. 
There seemed to be diaries, notebooks, planners, goal setting books, bullet journals etc but nothing that combined all of those. The EzyPlanner ticked all my boxes. It's a diary, a planner, goal-setting journal, a gratitude journal and can house all the other "stuff" I have in my head. The front and back indexes are fabulous. Each time I come across a website or a business or a service that I think I may need in the future, it goes in the planner. Tasks I need to do for my house, children, business and dogs, all go into the planner. 
The goal setting pages are helping me not only set goals, but keep them. I am more organised and it holds me accountable. I am not missing things, everything is getting done. 
I love that everything is in one place and that I can remove pages once I am finished with them (as someone who gets a huge rush when I can tick something off the list, being able to throw out a page is incredibly satisfying!). There is no more searching the house or my phone for where I put the note that recorded this or that. 
The EzyPlanner has also brought me a calmness because I know I am putting everything into it which means I don't have to rely so much on my own memory (which any woman with children will know is not like it used to be!). I cannot recommend this planner more highly enough. Yasmin Coleman
– Lawyer and Director of C Mobile Pty Ltd – www.cmobile.com.au
________________________________________________________________
I want to say thanks and give Linda McMahon a huge congratulations for the splendid planner/diary she has created from scratch.
I was honoured to be offered a sneak peek and I am so impressed. It has some really useful additions: sections for large goals, quarterly goals, monthly goals and daily ones; separate places for personal activities; lots of blank pages for writing; indexes you create to track where things are!! Amazing!
Bev Ryan – Editor of Honestly Woman Magazine       www.honestlywoman.com
Dianna Jacobsen – Shine at Business www.Shineatbusiness.com.au